-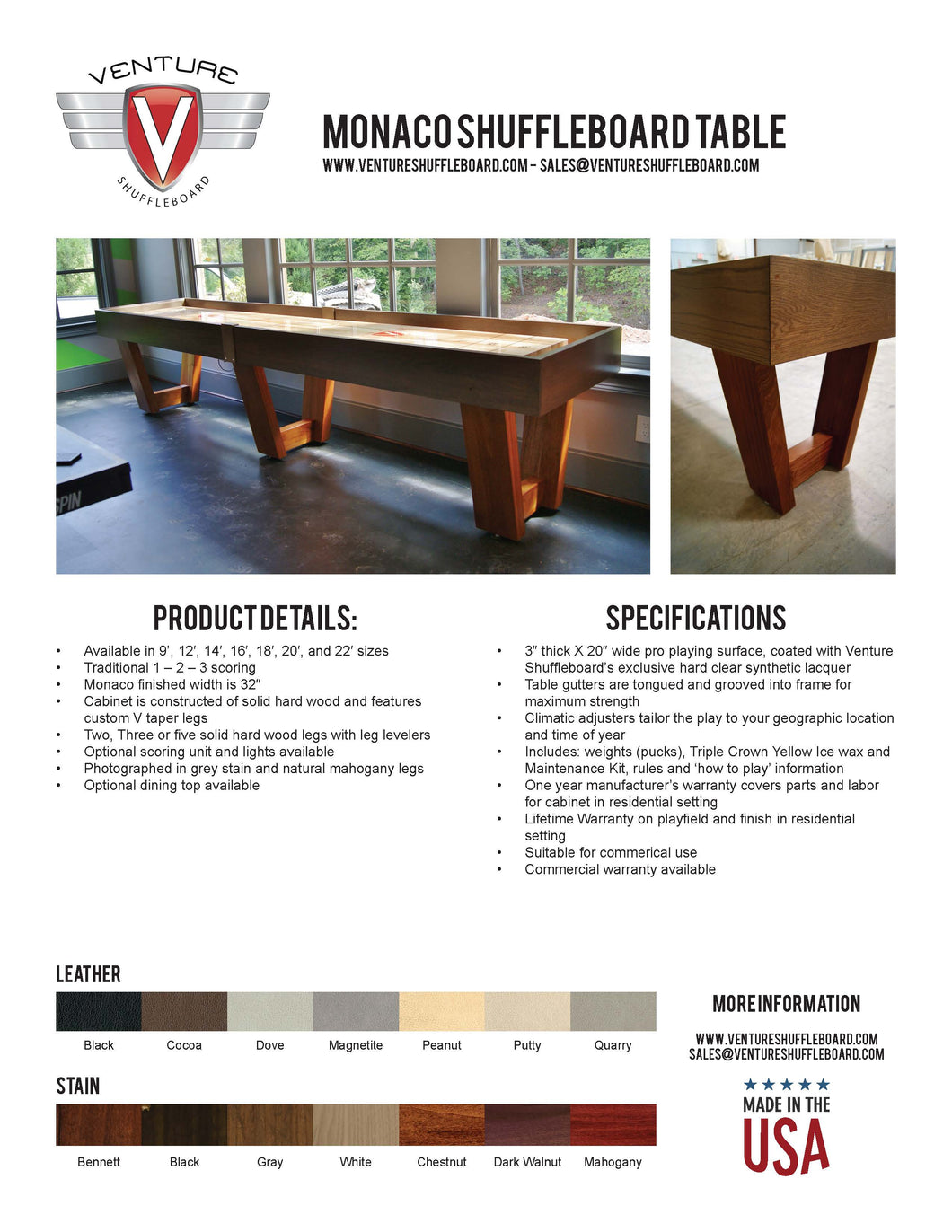 The idea of a modern shuffleboard table was in the ether of R&D at Venture for awhile before a saw blade met wood. An opportunity to work with a nationally known designer along with a concept house for a television network put the wheels in motion for this beauty. The concept table was solid white oak in a washed grey stain complimented by solid mahogany legs. The warm and cool tones of the woods married perfectly for a table that is a showstopper in any room.
Available standard in Pro sizes 9'-22'. Sport sizing available upon request.
The Monaco shuffleboard table was created but lacked a name. Usually cities, periods in history, architecture is what drives the design of a table. With the Monaco it was the other way around, the table was created and then a name was hatched. What place felt fitting of this incredible table? Monaco seemed most appropriate with it's reputation for top notch luxury and fashion forward style. The Monaco shuffleboard table is photographed in solid Mahogany cabinet (custom) with black stained legs.